THIS SITE BEST VIEWED AT 1280 X 720
*****************************************************************************
NEW!!
Special Issue: CU Murder Mystery

Special Issue: CU Runs The Tail Of The Dragon

CU's Visit To The National Corvette Museum
As Posted On The NCM's Web Site



National Corvette Museum Caravan
August 26 - September 10, 2014
_______________________________


CU's Trip To Ocean City, MD 2014
(by Dave Kinsey)

Click here to view Ocean City MD '14
________________________________

REAR VIEW MIRROR LINKS

Rear View Mirror Current Edition - July 2017
Click Here




RearView Mirror Special Edition - Carlisle 2013

Rear View Mirror Special Edition - Central PA Tour
Click Here
Rear View Mirror Special Edition - 2013 Social
Click Here

Rear View Mirror Special Edition - Breakfast At Mastoris
Click Here>>>> Mastoris Breakfast Run

Rear View Mirror Special Edition #3 - Ice Cream Run To Cream Valley
Click Here>>>>> Cream Valley

*********************
"THE CORVETTE GALLERY"
Pictures of C.U. Member's 'Vettes.


OUR SPONSORS


Chevy Corvette Accessories @ CARiD.com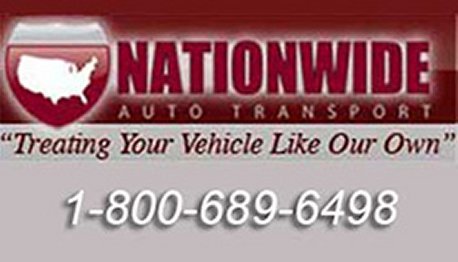 Nationwide Auto Transport

CORVETTES UNLIMITED'S EVENT CALENDAR


MEMBERS ONLY

We appreciate your interest in Corvettes Unlimited; we hope you enjoy your visit and come back
often since we're constantly updating and adding content to this web site.

The club sponsors various activities, including attendance at local Cruises, Shows, Breakfast Runs,
Scenic Tours, and a "Spring Social" Banquet with various themes, such as Mardi Gras,
Hawaiian Luau, Country/Western, Pajama Party, etc.

In addition to monthly meetings, we publish one(or more) monthly newsletters,
the "FIBERGLASS FLYER", which all members receive, either by e-mail or snail-mail and we
maintain a continual flow of up-to-date information via e-mail for those who are on-line.

We meet the second Wednesday of every month (unless otherwise notified) at 7:30 PM at the Golden Palace
Restaurant, 2623 So. Delsea Drive (across from the National Guard Armory), Vineland, NJ. Visitors are always welcome.

If you have questions, E-mail: info@corvettesunlimitednj.com


Sign Our Guestbook


The Corvette name is a copyrighted trademark / salesmark
of the Chevrolet Motors Division of General Motors.
Any use of the Corvette name at this site is used only as a point of reference
to their automobiles or automotive products line of the same name.
No copyright / trademark / salesmark infringements are intended or implied.
This web site is independently operated as a free informational service
for the benefit of Corvette Owners and other interested parties.
Neither the Chevrolet Motor Division nor any other segment of General Motors
or it's affiliates or subsidiaries shall bear any responsibility
what so ever for it's content.
This Site Hosted By FatCow

The wrenches were last turned on this page 08/04/20177
Maintained By Cliff